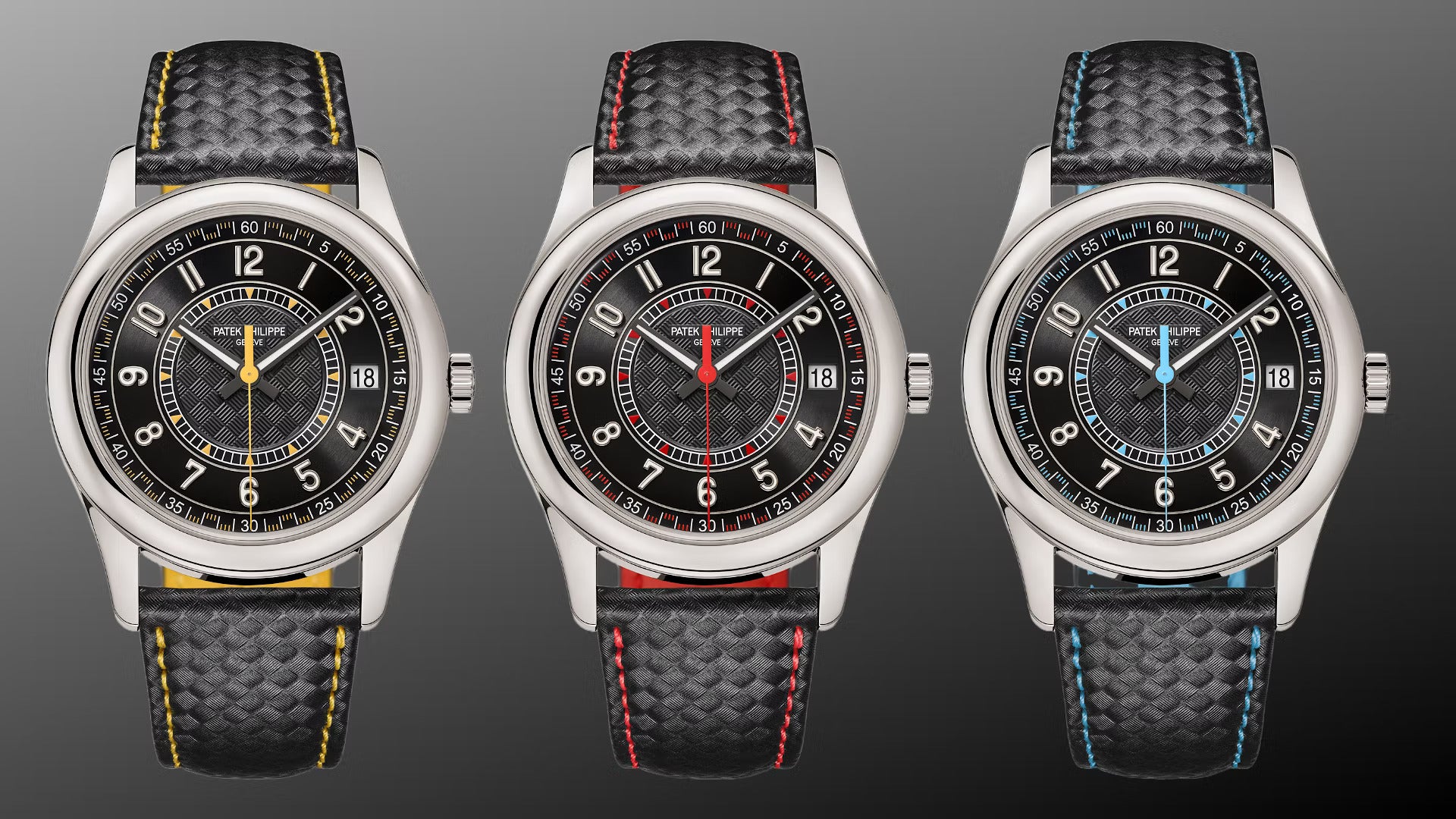 Watches and Wonders Hits and Misses Pt. 1 – The Hits
After months of predictions, hype, excitement and everything else we could have had in the lead up to Watches and Wonders, the world's largest watch trade show has finally come and sadly gone. However, just like any event, now we can sit back after the dust has settled and evaluate what the brands have launched and see what we think, so without further ado, here is some of our favourite watches from this year's releases that we think will prove to be the most successful launches for their respective brands this year.
Rolex
It's no surprise that Rolex was the main attraction at Watches and Wonders this year. After months of speculation about what they would do with several collections like the Daytona, Milgauss and others, we finally got our answer, but the hottest watch from Rolex has to be their "Celebration" Oyster Perpetual. Offered in 31mm, 36mm and 41mm, the Celebration features a Tiffany blue base dial that contains a bubble motif predominately in the southern half of the dial that are randomly coloured with the dial colours that the Oyster Perpetual debuted in 2020. While it might not be a bit self-congratulatory, the Celebration is a big step forward for the famously-conservative Geneva-based watchmaker, and so we celebrate the Celebration OP and its signification that Rolex might be on a new path to release watches that are visually distinctive and fresh.
Patek Philippe
Another brand we couldn't have this list without is Patek Philippe. Inarguably one of the largest watchmakers on the planet, their releases were hotly-anticipated and they did not disappoint. While we could talk about the new Grandmaster Chimes or Aquanauts, the best release for us has to be the trio of new Calatrava models, the ref. 6007G-001, -010 and – 011. Offering the same design as the limited edition ref. 6007A that was launched in 2020 to celebrate Patek's new manufacture, the ref. 6007A was a sought-after purely for its understated casual design and wonderfully crafted dial – all of which featured in the trio of ref. 6007G models. Offered on a black dial with a black strap, these three references feature either red, yellow or blue accents – all of which give the 18kt white gold watch a casual sense of design that Patek have often lacked over the years, so this is a great release from Patek.
Roger Dubuis
Best known for creating pieces of unparalleled watchmaking prowess, Roger Dubuis' novelties are always an interesting world to explore as they push the envelope and give the watchmaking masses something new and innovative and this year was no different thanks to their latest concept watch, the Monovortex Split-Seconds Chronograph. Featuring an incredibly unique design and construction, it boasts a reinvented tourbillon and oscillating weight and a split-second chronograph – so a lot to be excited about. Firstly its tourbillon is the Conical Monovortex Tourbillon, which means it turns in 360 degrees, so no matter which way the watch is turned, its precision is maintained – an incredibly impressive feat given the tourbillon hasn't been improved upon much since it was created by Abraham-Louis Breguet in 1795.
Secondly, it also boasts Roger Dubuis' new  Turborotor Cylindrical Oscillating Weight that sits vertically within the case at the 12 o'clock position and spins as gravity pulls it down in an oscillating motion, thus generating power more efficiently. Lastly, the Monovortex also features a reworked split-second chronograph that displays the elapsed time in a new and unique way by showing two separate chapter rings for the minutes, so with 0 and 3 aligned it would show that 3 minutes have elapsed, 1 and 7 would be 17 minutes and so on. With its skeletonised movement, intensely complicated complications and aesthetically unique design, this concept watch showcases what kind of engineering has gone into Roger Dubuis' timepieces in recent years and where the brand is headed in the next few years, making it an incredibly eye-opening release for anyone who may not be acquainted with the brand.   
Zenith
While a chronograph from Zenith isn't exactly that much of a surprise, we absolutely love their new Pilot Big Date Flyback Ceramic. Made of ceramic as its name suggests, this sleek 42.5mm blacked-out timepiece maintains Zenith's 'if you know you know' type of feeling with subtle design details that would be lost on anyone except the wearer, such as its corrugated dial, complex El Primero cal. 3652 high-frequency flyback chronograph movement and the weightless feeling of its matte ceramic construction when on the wrist. A stunning example of the fact that not every watch needs to be in your face, this timepiece is unapologetically Zenith in its design, engineering and execution and for that, we can't get enough of it.
If you'd like to read part 2 where we explore the misses from 2023's Watches and Wonders feel free to check out our article here.
The 2023 Rolex Novelties Are Here!
The highly anticipated Watches and Wonders 2023 event has officially commenced, with numerous brands presenting their latest timepieces to the public for the first time. Rolex, the iconic Swiss wat...
Read more