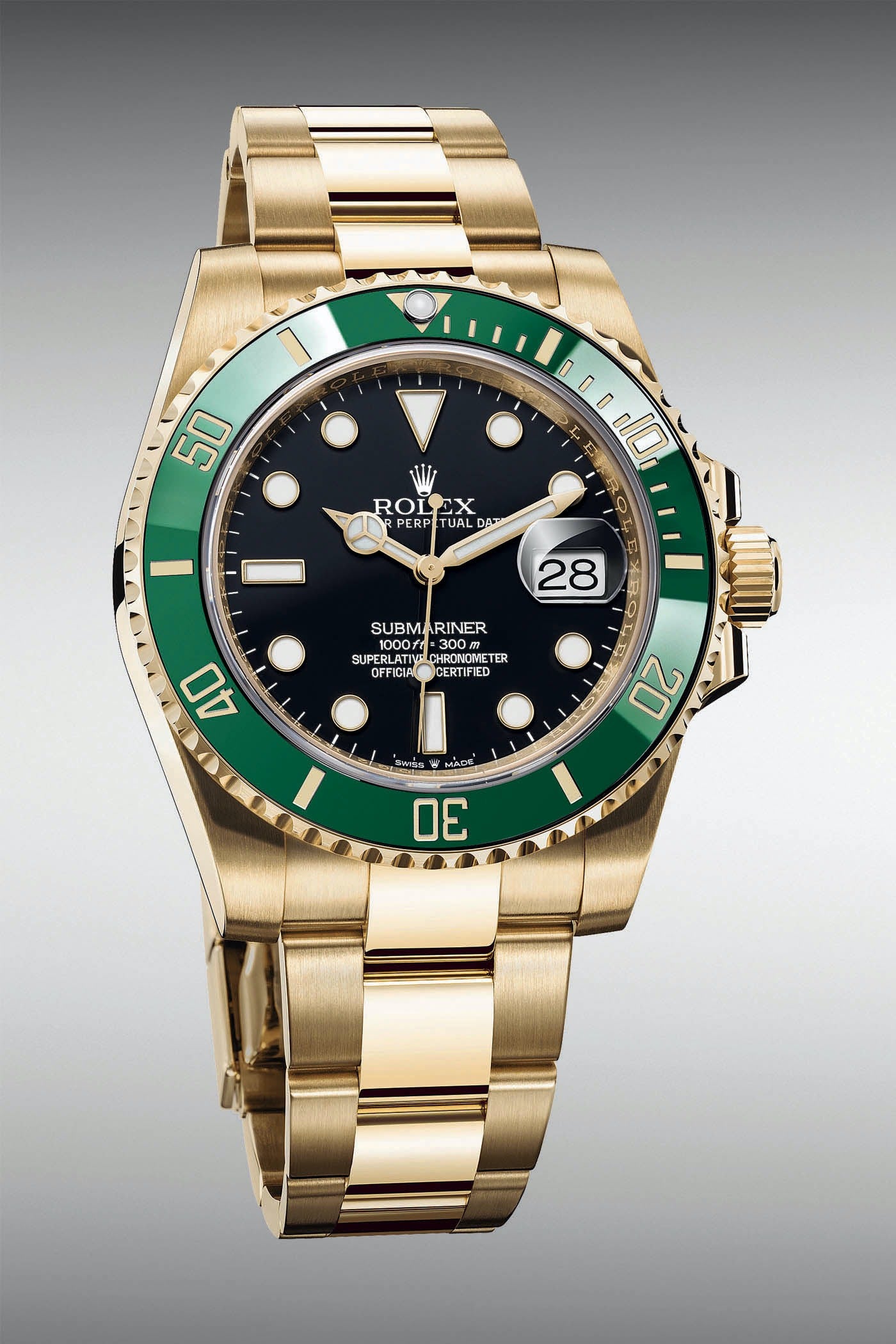 What will the 2020 Rolex novelties look like?
The Discussion
There is one discussion in the watch community that is ever-present, and it comes around like clockwork. What will this year's watches look like? While we want to know about most brands, there is one that interests more than most– Rolex. It's always been human nature to be curious, but couple that with the current next-level demand for Rolex watches and you have the perfect storm for us watch fanatics. We want to see where the hype is going to be next, that's just the nature of the beast. With COVID-19, this discussion was interrupted. Watch fairs were postponed, some were cancelled, and some brands went for online releases. Some brands, like Rolex and Patek Philippe, went as far as to cancel their releases until 2021. 
Now, it's been said that Rolex will release their novelties virtually in the summer and deliver in the autumn.
Check out this from Watchbox Studios at around the 4:40 mark.This opens back up the conversation, what will Rolex release? There is one source that has been accurate to the point that Rolex has suspected that they have a mole on the inside, and that source is Monochrome Watches. 
What is likely to happen?
As with most years, Rolex isn't going to be releasing completely new collections; they rarely do that. The last time we got a totally new watch from Rolex was 2012 when they gave us the Sky-Dweller, which is relatively recent when you look at how long most of their models have been around. So, this begs the question, what will happen? Well, in typical Rolex fashion – numerous small updates. Rolex is a brand that has perfected their designs, and they won't change them unless whatever it is they do make their offerings better. So, new movements, new colourways and updated designs will likely make up the bulk of the novelties this year, just like every year – some discontinuations are looking likely too.
The Discontinuations
Depending on who you ask, this will either be good or bad news, but most collectors agree that the current Air-King ref. 116900 has to go, and the Submariner Hulk is likely to follow it too. While the Air-King has not been a huge commercial success and discontinuing it seems logical, the Hulk is one of the most sought-after watches Rolex makes, so what gives? Well, the current Air-King was the result of a partnership between Rolex and another company that was trying to set a land speed record. The attempt ultimately failed, and the project changed ownership. This ultimately means that the current version of the Air-King symbolises a failure to Rolex. As we all know, that is something the Rolex Coronet does not identify with, so Rolex will likely discontinue the Air-King 116900 and replace it with something new.  
The Submariner Hulk, on the other hand, was released in 2010 as an updated version of the Submariner Kermit – itself a 50th anniversary model of the Submariner. We had seven years of the Kermit, and we're in the 7th year of the Hulk, it is likely Rolex will want to do away with it soon. For what you ask? Monochrome speculate that Rolex might bring out either a blue bezel version of the iconic Submariner in stainless steel or a solid gold version of the Hulk. Both seem quite possible as Rolex may want to cash in on the popularity of the Hulk's green dial and bezel combination. The blue bezel Submariner doesn't seem too farfetched either; if you look at the release of the latest navy-blue dial BB58 from Rolex's other brand, Tudor, they are clearly able to respond to what the market wants.
 The Milgauss Goes Retro
Rolex pride themselves on making tool-watches for professionals. They make dive watches for divers, regatta timers for skippers, the no-frills Explorer for those that might want to climb Everest, the Air-King for pilots, the GMT-Master II for the internationally-inclined and the Milgauss for scientists. The problem is, the Milgauss' selling point; its impressive anti-magnetic resistance, is obsolete in the modern market. Most watches have movements that don't easily succumb to magnetic forces. Couple this with its long unchanged design and lack of demand and Rolex have the perfect opportunity to update the Milgauss.  
Monochrome suspect that Rolex will use the original Milgauss, the reference 6541, to inspire them. Monochrome has come up with a mock-up Milgauss that has a black dial, bi-directional bezel with a single-digit scale and updated 42mm case that looks fantastic. While Rolex is quite far behind Omega in terms of their anti-magnetic offerings, something like what Monochrome have suggested would catapult them back to the top of the pile, as we think they deserve. 
The Updated Sub-Date
On the topic of the Submariner, there is one long-overdue change, and that's an updated movement for the Sub-Date model. The Datejust, GMT-Master II and Day-Date have all been given updated movements in recent years, so the Submariner is likely to follow. This would probably be the calibre 3235, with a longer power reserve and overall better function. Given the Submariner is a flagship model, this change is widely accepted a matter of when - not if. If it doesn't happen within the next round of novelties, it'll probably be the following year.
The Other Changes
Unlike discontinuing a model, or revamping a model, so it is basically a new watch, the other changes would likely be smaller, just like the Sub-Date getting a new movement. Some outlets have suggested that a ceramic bezel on the bi-metal Daytona is likely, which would no doubt be a popular choice with collectors. Given the success of the ceramic bezel stainless steel Daytonas, it seems like an obvious change to make. Other changes regarding the use of ceramic bezels are the introduction of matte-finish bezels to stainless steel watches. Monochrome suggest Rolex would use these bezels on their stainless steel Yacht-Masters, just like the matte bezels they use on their current precious metal Yacht-Masters. Given Tudor's use of matter ceramic bezels, it is certainly something that will have crossed the minds of the higher-ups in Rolex at some stage.
What else could they do?
While this hasn't been mentioned much, I feel the discontinued black bezel GMT-Master II has some unfinished business with Rolex. The black bezel has been in the GMT-Master collection for a while, so it wouldn't be surprising if Rolex brought it back to the current GMT-Master II collection, but on a jubilee bracelet – just like they did with the Batman and Pepsi variants. While it doesn't seem likely, it's still something I would personally love to see. Another variant Rolex could bring back to the GMT-Master II collection is the black and red 'Coke' bezel, but made of their cerachrom. This would undoubtedly be a huge hit and likely command a considerable premium on the open market, just like every other GMT-Master II. Monochrome predicted this in 2019 and its something watch enthusiasts have been hoping would happen for a while. With Rolex being Rolex though, who knows what they will bring out? They might surprise us with something wholly new or underwhelm us with something boring, what we do know is that if it's made of steel, it'll definitely sell out.